Pick a topic and comedian Stewie Stone will have a comment or retort crafted to evoke the most laughter from the situation. Performing before audiences throughout the world has established Stewie Stone as one of comedy's greatest, almost- secret treasures.
They say a man is known by the company he keeps and Stewie Stone is no exception. Among the entertainment stars in Stewie Stone's nightclub, concert, and cabaret orbit are such "Biggies" as Paul Anka, Frankle Valli, The Village People, Shirley Bassey, Roberta Flack, Gladys Knight and the Pips, The Temptations and The Four Tops. Stewie has logged many side-splitting performances in the big rooms of Las Vegas, Madison Square Garden, Carnegie Hall, Atlantic City and all across the country and overseas.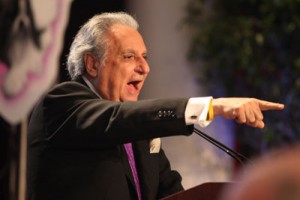 Born in Brooklyn, Stewie grew up in the back of his Dad's dance studio where music and performing became a natural part of his life.  While attending Brooklyn College he worked for his father teaching tap and ballroom lessons.  Not seeing much of a future in the dance business, Stewie took drum lessons and landed his first band job at sixteen, where he had the opportunity to observe many comics, a talent he knew he always possessed.  It is here that he found his calling. He quickly started working out at Pips, a popular comedy club in Brooklyn, and soon was traveling the Playboy Circuit, the job where he really learned his craft.
Stewie has worked with many recording artists including, Katy Perry, Natalie Cole, Gladys Knight, Frankie Valli, Barry Manilow, Paul Anka, Neil Diamond, Aretha Franklin, The Village People, Sonny and Cher, etc.
Stewie is now producing his own Comedy shows and works with other comedians as well as singers. When he is not  performing in entertainment venues, he is working for corporations as a motivational speaker at conventions. He is also the current vice-president of the Friars Club in NYC, which keeps him relevant and sharpens his organization skills.
Stewie is a comic's comic; he has the uncanny ability to ad-lib extemporaneously, which is why he is so often requested for private roasts.