Our Bubble and foam parties are COVID friendly, socially distanced entertainment for you and your friends.  We have packages available from Daycares to Colleges
Let the tri-state area's number one Foam event team make your special day Unforgettable. 
For over 20 years we have been making events unique and exciting and we can't wait to make YOU the talk of the town!
We're the professionals when it comes to foam. Our equipment will fill your space up with fun, clean, and refreshing allergy-free foam--up to six feet deep! Trust us for NY and NJ's hottest new party entertainment concept: FOAM.
​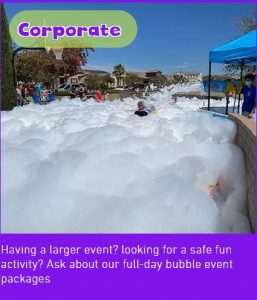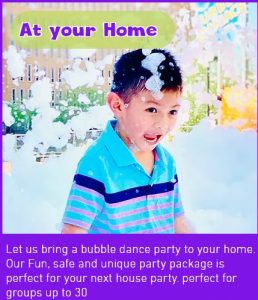 There are Endless ways foam can make your event stand out. Above are just some of the ways. Ask more about bubble stations or for an Epic event inquire about our Bubble Festival option.  An amazing fundraiser solution!