"find the best rides and entertainment
for your party."
We at Jpz Entertainment want to make your event memorable. We will always first give you our experience and knowledge on what is the right selection of entertainment for your party. We know many people plan a party only once a year, but we do it everyday, and would like you to benefit from our experience. We will spend the time to explain the reasons for selection, timing and fit.
Welcome to JPZ Entertainment!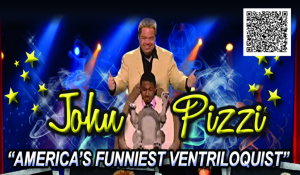 Looking for John Pizzi ?
More
Our Spotlight Performer!
More