CARL THE CROONER
NOSTALGIC MUSICAL TRIBUTE TO OLE' BLUE EYES AND MORE!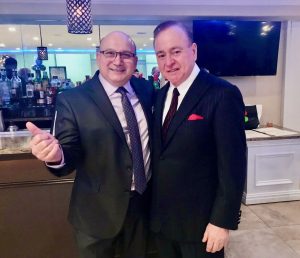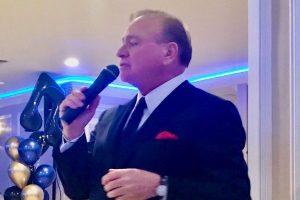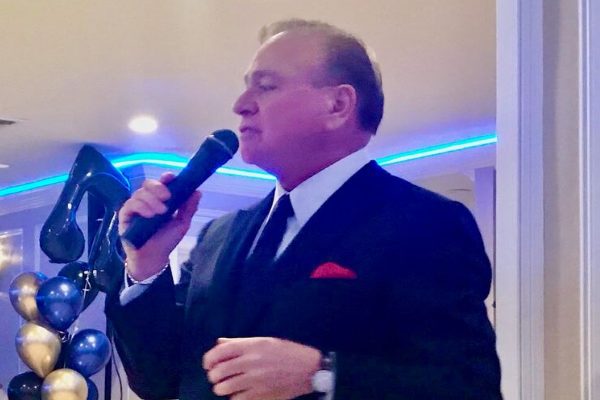 Ever since he was a kid, Carl was enamored by the music of Frank Sinatra.
In fact, the crooner from Staten Island says he was inspired by the music of Ole' Blue Eyes even
when he first began to sing rock n' roll. It was Sinatra's music that motivated him to kick start a
career in a musical journey that's taken him on quite an odyssey to gigs and
destinations the world over — and one that's spanned decades.
THOMAS AND BOBBY DARIN
Bobby Darin had ties to Staten Island and spent summers as a youngster in South Beach —
at a time when his name was Bobby Cassotto, and his family rented bungalows on Ocean,
Windom and Doty avenues.
Thomas recounted that Darin wrote or co-wrote more than 160 songs and played seven
instruments, in addition to being a fine actor, Darin, who would have been 85, died at
age 37 after heart surgery.
"He would have been an all-time great," said Thomas. "And he always told people he was going to the country when he visited Staten Island."
In fact, Thomas will be singing the sounds of Darin during a "Strictly Darin" performance set for Saturday, April 2 at Bocelli Ristorante.
"I have a lot of new music Bobby did. Similar to Sinatra, he put a new twist to tunes they recorded. And Darin gave songs a different feel like "Fly Me to the Moon."
A LITTLE ABOUT CARL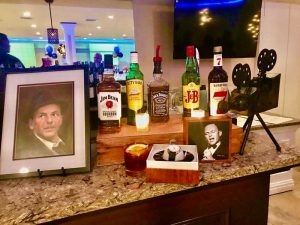 Born in Brooklyn, Carl is a graduate of the Juilliard School in Manhattan. His love affair with the stage began at the age of 17,
when he was lead vocalist of his own 17-piece rock-and-roll band and played several instruments. He married his childhood
sweetheart, Karen D'Avanza, and three children later, he decided to put his musical career on hold.
Many may recall that the Copacabana was the famed Manhattan hot spot that opened in 1940, where a number of entertainers,
among them Danny Thomas, Pat Cooper and the comedy team of Martin & Lewis, made their New York debuts and the night
club for which the Barry Manilow song "Copacabana" (1978) was named.
Headlining Carl celebrates the music of beloved musical legends with names like Bobby Darin, Louis Prima, Frank Sinatra and Paul Anka
-- and many others!
And while Carl isn't an impersonator, his own style he evokes these legendary performers' nightclub and concert performances across the country.
Carl has worked with greats like the late, Joan Rivers, Jackie Mason, Pat Cooper, Anthony and The Imperials, Earl Lewis and
The Channels, and the late Johnny Maestro and The Brooklyn Bridge.
The entertainer/songstylist is a stellar musical tribute to the late Bobby Darin played at venues such as the MGM Grand in
Las Vegas, the Copa Room in the Sands Hotel in Atlantic City and Foxwoods in Connecticut --
at a time when Carls was backed by Ed Conte, his then conductor/arranger, and Conte's 11-piece orchestra.
Carl is a TRUE entertainer with a great charisma that charms any audience. He is self contained with his own, sound, music, and tracks.