Elaine has very impressive credentials, to include being one of the Top Professional Lookalike Tribute Artists in the US for many years. Considered an expert in quality talent and entertainment, Elaine does a variety of CHARACTERS to include: CYNDI LAUPER,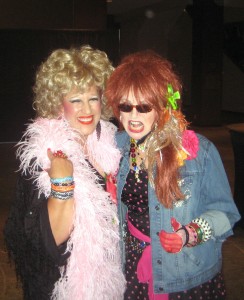 DEBORAH HARRY/BLONDIE, ELLEN DEGENERES, MARILYN MONROE,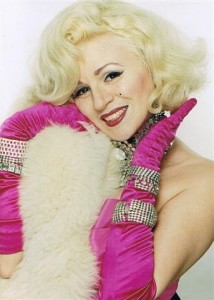 FRAN DRESCHER, LUCILLE BALL, MADONNA, MARTHA STEWART, GWEN STEFANI,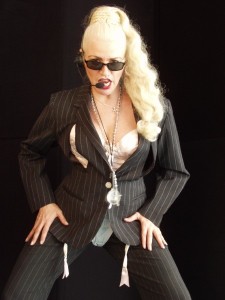 SAMANTHA JONES from Sex and the City and many more.
She has consistently gained acclaimed reviews ranging from exclusive LIVE onstage performances to making appearances for these TOP CELEBRITIES: Al Pacino, Aretha Franklin, Billy Joel, BAT Fundraiser with Yankees & Boston Red Sox Managers, Courtney Love, Dr. Oz, Eartha Kitt, Gloria Gaynor, Govenor Pataki, Henry Kissinger, Howard Stern, Jay Leno, Katie Couric, Kid Rock, Madonna, Nancy Sinatra, Pamela Anderson, NY Mayors Giuliani & Bloomberg, NY Yankees New Stadium 'Derek Jeter' Suite , Today Show/NBC, The Beach Boys, The Ramones, Tommy 'The Hitman' Hearns, Tony Bennett, Wendy Williams Show Producer and many more!