Eddie is a respected stand up comedian in the United States and internationally. Born and raised in New York. For seventeen years Eddie has been the warm up comedian and booking agent for the comedians on "The Late Show with David Letterman" SO HE KNOWS TALENT! He has recently appeared on the critically acclaimed FX series, "Louie."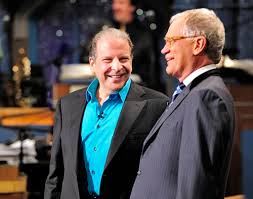 Eddie received the MAC Award for the Best Male Comedian in New York, three years in a row. He has appeared in over 100 TV shows in six different countries. He has acted in many films including, "Drop Dead Rock" with Adam Ant and Deborah Harry, "Burnzy's Last Call", with Sherry Stringfield, Chris Noth and David Johansen and "30 years to Life" with Saturday Night Live's Tracey Morgan.
Eddie has done warm up work for shows like "Madigan Men", "The Dana Carvey Show", "The Joan Cusack Show"," This is Your Life", and many years ago, "Saved By The Bell!"
He does a lot of corporate work, emceeing of major events and charity work for many different causes. Look for Eddie to appear at a comedy club near you!