Are you planning an event?  Do you need a seasoned professional with over 10 years experience and over 2000 shows to his credit?  Do you want your audience to laugh until they cry?  Then you've come to the right place.
Ronnie is a certified hypnotherapist.  He travels the country (the world, actually) performing comedy hypnotism shows on a weekly basis.  There are several things that make him unique:
1) His shows are SAFE.  He has years of training and experience under his belt.  He's not just a 'hypnotist', he's a certified hypnotherapist!
2) His shows are clean.  True, that means that he has to work harder to get the laughs, but his show is simultaneously enjoyed by teens and adults alike!
3) He is insured with a 2 Million dollar policy.  If you request it, he can add your venue as 'additional insured' at no extra cost to you.  He's never had an issue (and remember, he's done over 2000 shows), but he's a professional and professionals should carry insurance.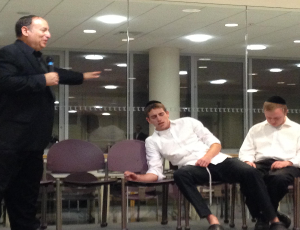 Hypnotism is largely an unregulated field.  That makes it even more important that you hire someone that will provide a safe show ... someone that is a polished professional ... someone that is passionate about delivering a top-quality, hilarious, entertaining (without embarrassment) show!
Ronnie's shows are unique and full of energy.  He has a great time performing ... and the audience has a great time as well!!!