ABOUT The Skinny Juggler Boy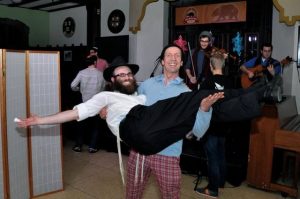 "RIVETINGLY ABSURD" QUOTES THE NEW YORK TIMES.
One cannot help but be charmed by his impeccable timing and extreme circus skills. You can find this act on top of Unicycles of all shapes and sizes, manipulating objects ranging from bowling balls to hedge trimmers. A powerful and spellbinding collage of superb technical skill and wacky comedy in the tradition of vaudeville. If you have seen him before, you know he is not to be missed. One of the most sought after performers at venues around the world.
Performing at theaters, colleges, cruise ships, and fair grounds, from Canada to Australia, this performer brings his highly professional and excruciatingly funny show to young and old alike. Book The Skinny Juggler Boy for your next event, contact us today to learn more!