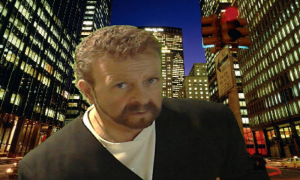 A one man band - Dennis provides his own sound,tracks and fun for all!
Pop / Oldies,Standards,Disco,Motown,Current / Acappella
Italian American born named after his grandfather (Dionigi in Italian, and Dion in American),His parents decided to name him Dennis on his birth certificate with the suggestions of their close friends because of the popularity of the character "DENNIS THE MENACE".  Dennis  began singing at the age of 6 years old where he started in the music industry since the early 60's. Originally from the Fordham section of the Bronx, relocated to Pelham Bay in the 80's and presently resides in Westchester NY. He has shared the stage with some of the top acts in the business such as The Temptations, Four Tops, The Miracles, The Five Satins, Drifters, Dion and the Belmonts, The Tokens, Natalie Cole, Earl Lewis & The Channels, Brooklyn Bridge, Kenny Vance& The Planotones, Barbara Harris of the Toys, and many more.
At the age of 11, he was the original lead singer of the acapella group "The Destinaires", with the acapella hit records, CHAPEL BELLS, DIAMONDS AND PEARLS, TEARDROPS, THE CLOSER YOU ARE, plus several more in the 60's. In 67, Atlantic Records had an interest in signing a recording contract for a song written by Fred Kaplan and Dennis Dell but, the deal fell thru due to Dennis leaving for the mlitary. After returning from the military, Dennis was asked to become a member of the Mello Kings in which he did from 71 to 72. After leaving the Mello Kings he reformed his orignal group The Destinares then later changed the name to "DESTINY" in the mid 70's performing at various night clubs in the tri-state.
In the early 80's, he put together an orchestra behind him adding a female vocalist and featured the backup singing group (Destinaires) to perform a show. Destiny then became one of the most requested orchestra's to perform at banquets, weddings, etc. in the Tri-State area till 1994.
Presently as a one man show, Dennis  has been impressing the media throughout the tri-state area, with his special talent of his many voices and styles and a wide range of popular music, from the 40's to the current pop.
Dennis has been a guest on CBS 101 FM a number of times as well as Wlux 's Mickey B's Show on Long Island and has done several commercials for various companies including Honda.
He sounds very close to the original artist and has all his professional backup music on CD's and Mini Disks, in which some of the backup singing is himself as well. He is prepared to cover at least three one hour shows with a wide variety of songs as well with his many voices and styles. He also showcases at restaurants in the tristate area.
Here are some a comments from his website's guest book by a New York newspaper columnist Tony Aromando and Dennis Nardone from WVOX RADIO
"I've written many articles about the musical talent, and Dennis is by far the leader in this field. Extremely talented, Dennis sings each song as if he owns them. Thank you DENNIS, FOR MANY YEARS OF entertainment... and many more." thabarman@aol.com
"Dennis, To a great performer with a terrific voice. Keep up the good work of making people smile and enjoying your many voices that are a special magic and talent that you bestow on the audience. I suggest everyone get out there and watch you perform." Dennis Nardone WVOX 1460 AM "Remember then" Oldies Radio Show
Samples of Dennis-