A recent hometown appearance in New York's Hudson Valley gave the readers of The Times Herald Record Newspaper an opportunity to give Tom their Funniest Comedian Of The Year Award.
He's been seen on The Comedy Channel in Canada and heard on Sirius/XM Radio and tours with his hilarious one-man show "So…I Got Fired From THAT Job!"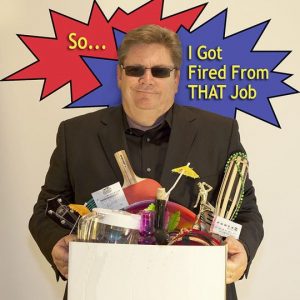 If he's not at one of his home-town comedy clubs in New York, he can be seen headlining shows nationwide, performing at corporate events and on cruise ships  worldwide. His travels have brought him to over ninety countries and he is allowed back into seventy-three. He can be heard on XM Radio and seen on The Comedy Channel in Canada.  He also regularly performs in Las Vegas and Atlantic City.
The Tom B Comedy Show.
Original Stand Up Comedy From One Of The Best.