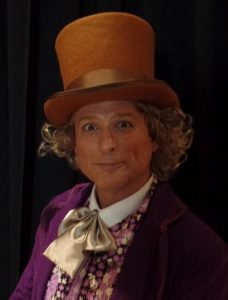 Linwood  has performed Internationally and around the country as a Master of Ceremonies, Impersonator and Broadway Director. An expert at physical comedy and stunts, he has directed top stars on Broadway and internationally, including: Jason Robards, Marisa Tomei, Peter MacNicol, and Star Trek Captain, Kate Mulgrew. Credits include The Roundabout Theater, Public Theater, The Ed Sullivan Theater, Radio City Music Hall, Shakespeare in the Park, Cayman Islands, Bermuda, Brazil, London, and Japan.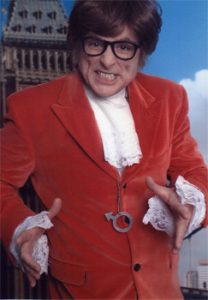 Linwood was sent across the country selling products for Mike Myers. Mott's and Myers created "Shagadelic Shakers" and used Linwood to promote them. He is "Austin Powers" for Planet Hollywood and Heineken.
As Austin, he was the M.C. at national awards ceremonies for Red Lobster and J.P. Morgan, and is one of three people, including Jim Carrey, sanctioned by New Line Cinema and CBS to perform and appear as "The Mask". He was also M.C. at Trump Castle, Trump Taj Mahal and the largest promotion in Atlantic City history for Caesars Atlantic City.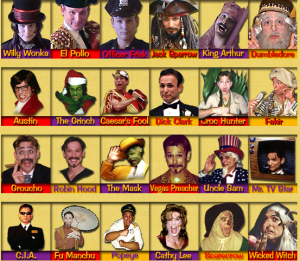 Some of the many characters he performs as include: Willy Wonka, either the Gene Wilder or Johnny Depp version, Austin Powers, Groucho Marx, Jack Sparrow, Dumbledore, The Grinch, Robin Hood, Uncle Sam, The Mask, Cathy Lee, Popeye, The Scarecrow, The Wicked Witch, A Matador, A Police Officer, King Arthur, Caesar, Dick Clark, Croc Hunter, Fakir, Vegas Preacher, Mr. TV Star, Fu Manchu, A Butler, A Jester,  A Mime, Quasimodo, Charlie Chaplin...