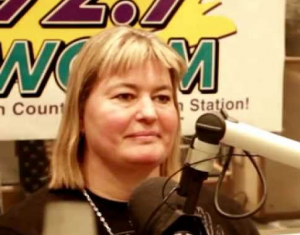 BARBARA is a 15 year "CERTIFIED" PROFESSIONAL psychic medium who has helped thousands NATIONALLY with her extraordinary ability of psychic predictions and direct communications of deceased souls. BARBARA will provide unique validations and specific messages for RANDOM AUDIENCE MEMBERS. Barbara is a legitimate "certified" psychic medium who has been featured several times in HOME NEWS TRIBUNE, THE ASBURY PARK PRESS, THE SUBURBAN, THE TWO RIVER TIMES, 1450 WCTC AM and 94.3 FM "THE POINT morning show with LOU & LIZ!! BARBARA has also successfully assisted law enforcement.
Barbara believes strongly in giving back to the community. She continuously helps local organizations with fund raising efforts. Some of those she has helped are animal rescue groups Wag-On Inn, and Save US Pets. And also various firehouses, libraries, the Middlesex County Chamber of Commerce and museums.
Garden State Ghost Hunters has requested the services of Barbara to assist them in spirit hauntings and paranormal investigations in the Asbury Park Convention Center and a Jersey shore based hotel. She has also been asked to speak on paranormal matters at local companies and professional organizations.