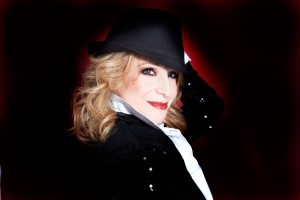 Julie is one of the most exciting singers in music today. Since her career began, she has appeared on some of the most prestigious stages in the world and alongside some of the most illustrious stars in performance history. This unique experience coupled with her own dazzling musical gifts, provide Julie with the rare opportunity of bringing something fresh & something legendary to every song she sings. Julie brings heart to her music, making her the quintessential singer of our day; and earning Julie, her very own Musical Legacy.
Click here for samples
"I've Got The World On A String"
"All The Way"
While enjoying a celebrated and multi-faceted career in music, Julie's credits also include:television, film, NYC concert halls & theatrical stages; as well as appearing with some of the greatest symphony orchestras throughout the country and around the world!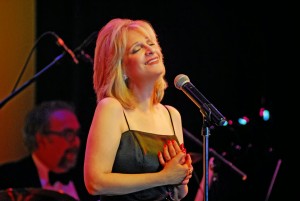 THE NEW YORK TIMES raved in a glowing, full two-page retrospective declaring Julie, "THE CONSUMMATE PERFORMER!" And indeed she is!