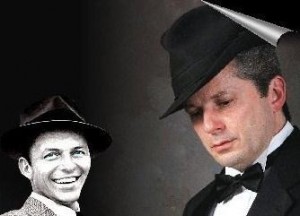 Russ is a performer who invokes a style and presence that is reminiscent of the immortal Frank Sinatra. His goal is to instantly immerse you into a world of music that reflects a time gone by. While Russ' specialty is Frank Sinatra, he also performs some of the great standards by such artists as Dean Martin, Paul Anka, Barry Manilow, Neil Diamond ,Elvis Presley and Michael Buble to name a few. When performing the great American song book of Sinatra, Russ strives to recreate a crooning beauty with exquisite interpretations while also paying close attention to phrasing, timing, diction and enunciation.
Russ has performed at various venues, including private parties, weddings, fund raisers, restaurants, as well as special benefits for those in need. He has experience in more prominent and well-known venues such as Ashford and Simpson's Sugar Bar in Manhattan, The Kings Point Theatre in Delray Beach Florida, The Performing Arts Theatre in Tucson Arizona, and as a tuxedo clad Sinatra at the famous San Gennaro feast in little Italy.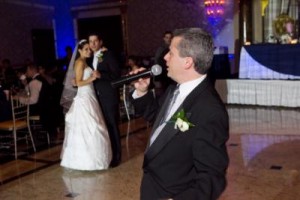 Russ' goal is to always deliver class artistry and to pay tribute to both the great standards as well as the lesser known songs Mr. Sinatra loved so dearly. All those who have seen Russ perform have consistently remarked about his uncanny ability to bring alive what can truly be coined " The Sinatra Experience".