Peter is a high energy stand-up comedian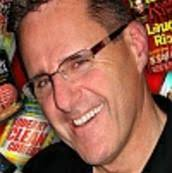 His show consists of non-stop, interactive humor where laughter leads to standing ovations.  Peter is a hilarious comedian who won a cruise ship entertainer of the year five years in a row. He's also been featured on Comedy Central and Showtime.
A clean funny act that can tailor his material to any audience.
A true professional.